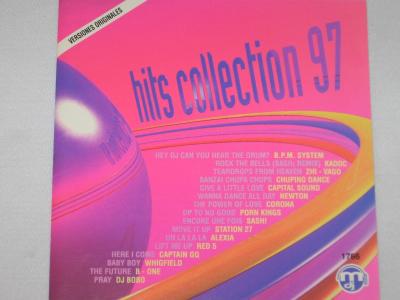 Aportación d Salvador
Musart, 1997
Con lo mejor dl dance y techno d 1997. A mi gusto uno d los mejores compilados dl género dance.
1.Sash!-Encore une fois
2.Alexia-Uh la la la
3.Capital Sound-Give a little love
4.Newton-Wanna dance all day
5.Whigfield-Baby boy
6.Red 5-Lift me up
7.Chuping dance-Banzai chupa chups
8.Corona-The power of love
9.Porn Kings-Up to no good
10.Captain GQ-Here I come
11.B. P. M. System-Hey DJ Can you hear the drum?
12.DJ Bobo-Pray
13.Zhi-Vago-Teardrops from heaven
14.Station 27-Move it up
15.Kadoc-Rock the bells (Sash! Remix)
16.B - One-The future