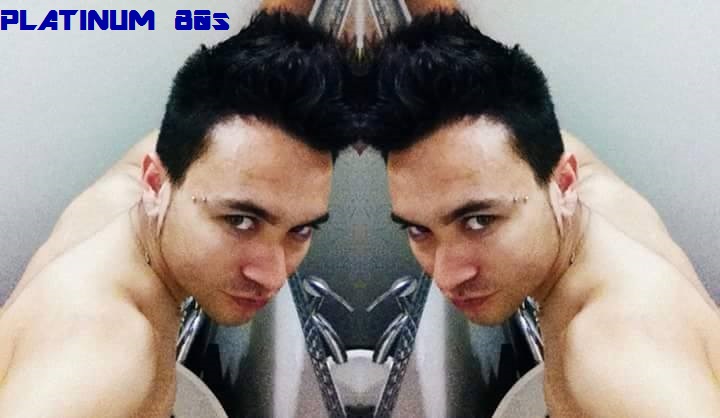 Tomado d www.musicasparabaixar.org
Foto: Angel Darcket
Warner Music, Virgin, EMI, 2002
Francamente jamás vi en un aparador este disco en México, pero sí en pirata, jeje.
Excelente doble compilado con estupendos temas d los 80's: synth pop, rock, balada, rock pop; algunos tal vez no sean los sencillos más exitosos d los intérpretes, empero ello no demerita la selección d los cortes.
Gracias a mi amigo Angel Darcket para aparecer en la portada alternativa.
Disco 1:
1.David Bowie y Queen-Under pressure
2.Madonna-Holiday
3.Peter Gabriel-Sledgehammer
4.David Bowie-Let's dance
5.Talking Heads-Road to nowhere
6.Depeche Mode-Personal Jesus
7.Eurythmics-Sweet dream (are made of this) (Versión larga)
8.Madness-Our house
9.Genesis-Invisible touch
10.Simply Red-Money's too tight (to mention)
11.Fleetwood Mac-Little lies
12.The Smiths-This charming man
13.Blondie-Call me
14.A-ha-The sun shine always on TV
15.Tears For Fears-Shout (editada)
16.Culture Club-Do you really want to hurt me?
17.The Human League-Don't you want me
18.Prince-Kiss
19.Falco-Rock me Amadeus
20.The Cars-Drive
Disco 2:
1.John Lennon-(Just like) Starting over
2.Pink Floyd-Another brick in the wall (pt. 2)
3.Van Halen-Why can't this be love?
4.Frankie Goes To Hollywood-Relax
5.Duran Duran-Rio
6.Crowded House-Don't dream it's over
7.Belinda Carlisle-Heaven is a place on earth
8.Bananarama-Venus
9.Fine Young Cannibals-Good thing
10.Communards-Don't leave this way
11.New Order-Blue Monday (Radio Edit)
12.Erasure-Sometimes
13.Kim Wilde-Kids in America
14.Simple Minds-Don't you (forget about me)
15.Kate Bush-Babooshka
16.Spandau Ballet-Gold
17.Tina Turner-What's love got to do with it
18.The Pretenders-Don't get me wrong
19.Bee Gees-You win again
20.Phil Collins-In the air tonight