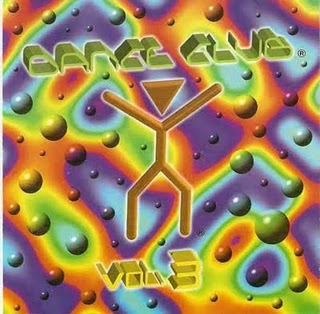 Aportación d Salvador
Foto: http://3.bp.blogspot.com/-4ReRWb46FWc/TgDNCMClBHI/AAAAAAAAABk/cnMgZ30hlxw/s1600/dance_club_vol3.jpg
BMG, 1997
Sencillos: Bolingo, Keep on jumpin, Wake up, Call me, Everybody jam, Weekend, Da barber/Of Seville?
Tercer y último volúmen d la colección Best of Dance Club d la disquera BMG. Se presentó dos años después d la salida d los dos primeros volúmenes, ya no tuvo el éxito en ventas d éstos, lo que ya presagiaba la disminución dl auge dl dance.
D cualquier forma es un buen material, los sencillos que se promocionaron se colocaron dentro d los 10 primeros lugares en listas, sobre todo d la estación d radio Alfa.
1.La Bouche-Bolingo (Love is in the air)
2.Todd Terry presents Martha Wash & Jocelyn Brown-Keep on jumpin
3.Mr. Dynamite-Wake up
4.No Mercy-Missing
5.Energy-Take me higher
6.Le Click-Call me
7.Scatman-Everybody jam
8.Gillette-Weekend
9.SNAP-The power '96
10.Pearl-Kissing like a virgin
11.Slam-U got 2 know
12.SNAP-Rhythm is a dancer (Remix 96)
13.B. Code-Feel good
14.Supat and the Party Animals-Love and respect
15.Opera-8-Da Barber/Of Seville?